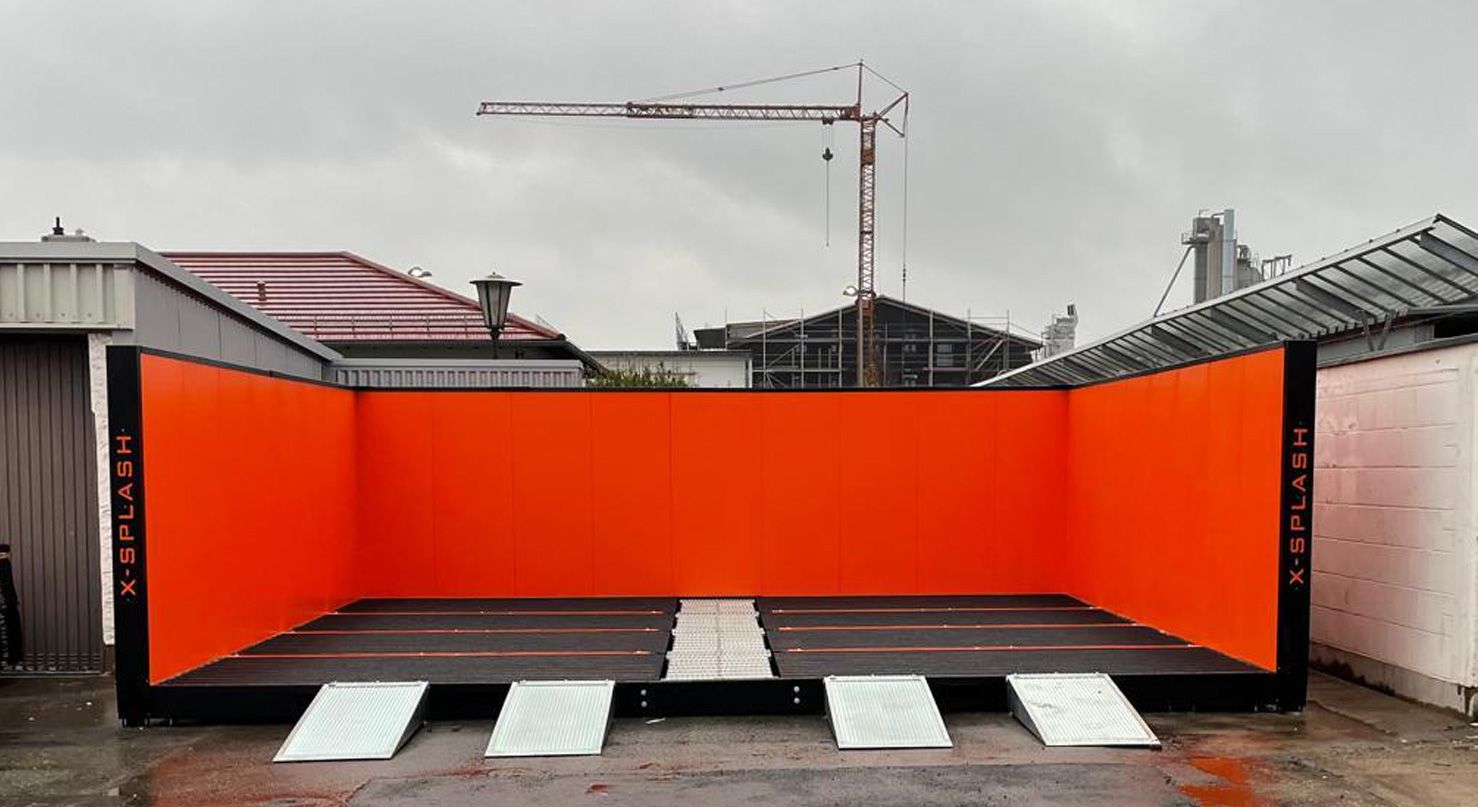 Wash bay Heavy Duty sold to European rental leader in Europe!
the X-SPLASH range expands with this new model.
It is an X-8CT model bay, with an available surface area of 6 meters by 6.7 metres, with a central drainage channel and a maximum load of 20 tons per single platform.
The customer needs to wash large earthmoving machines and to recycle the water 100% to avoid any possible pollution from leaks.
The new X-8CT bay with central channel makes cleaning easier, thanks to the removable grate, even with the use of a small mechanical excavator.
This simplifies the cleaning and maintenance operations of the tank to keep it always efficient.

A new solution to increase product efficiency!