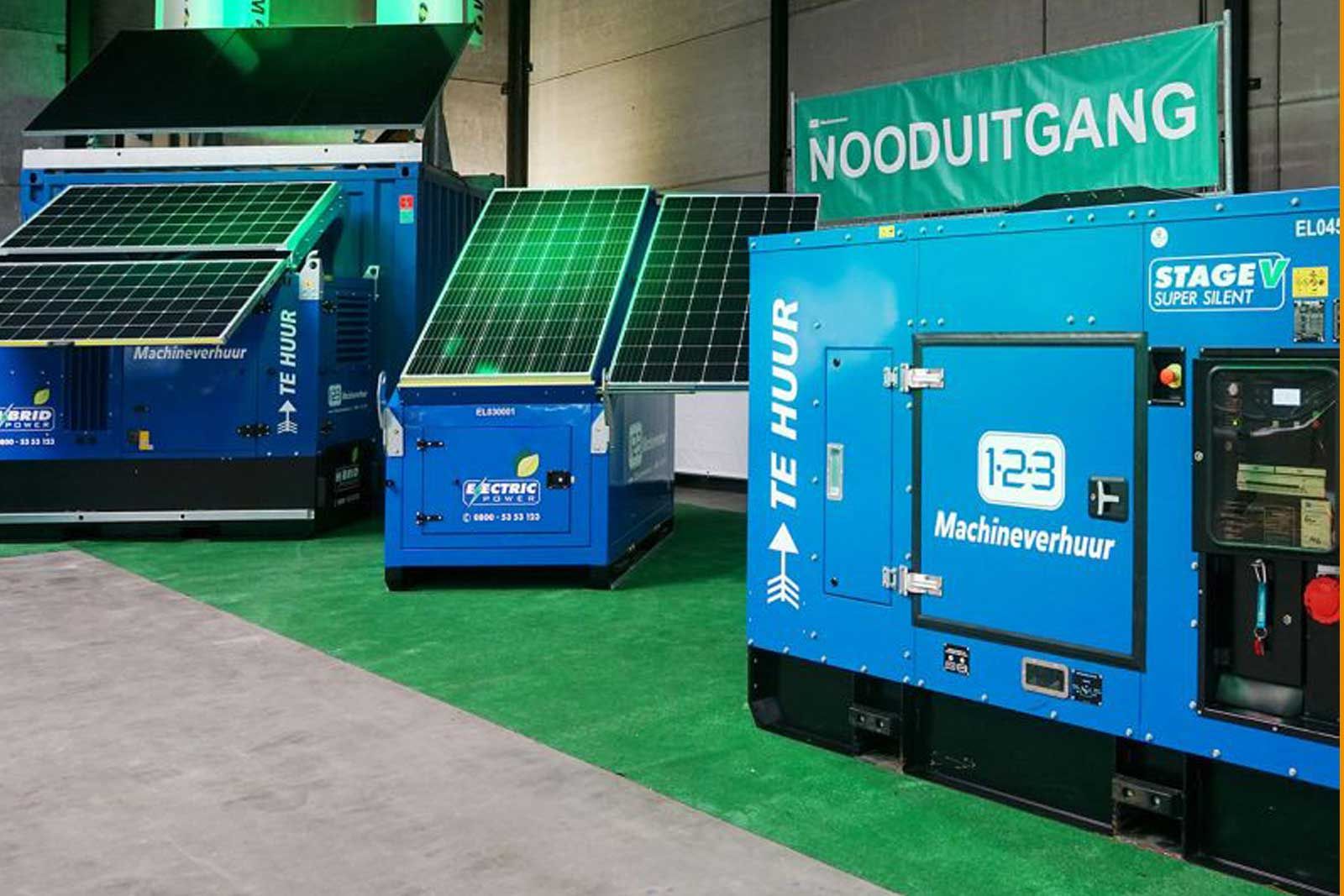 Amazing pic of T-ZERO green energy equipment from our costumer in Netherland
Our Solar hybrid generators and our Battery Packs can delivery power efficiently, while giving major fuel and CO2 emissions savings.
LITHIUM BATTERIES FOR RAPID RE-CHARGE
SOLAR PANELS
STAGE V ENGINES
REMOTE SMART MONITORING AND CONTROL.
….
T-ZERO PRO achieves the power of diesel engines, but without the noise, hassles and exhaust fumes. Our technology is pioneer and delivers a new level of performance, giving you the reliable power you need to get your job done. .
Trime Power Division, NEW ENERGY FOR YOUR WORK!!