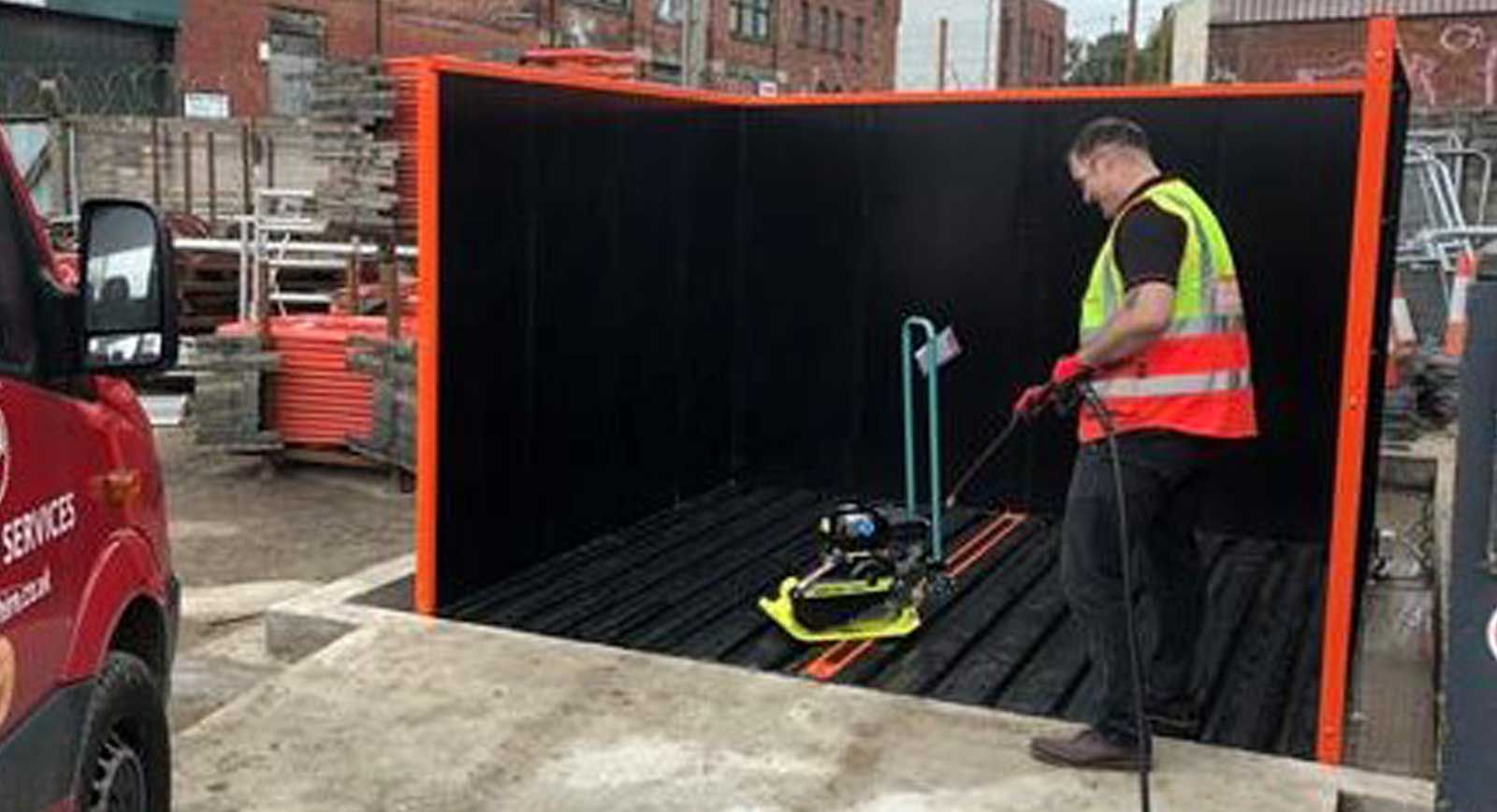 A great pic of our X2 washing bay in action!
W-Techno, Division of Trime Group, range of products covers a wide range of sizes and maximum loads capacities in order to easy and safe clean any type of construction machinery, from the small compactor to the large excavator!
ALL WATER IS RECYCLED - NO CONTAMINATED WATER IS RELEASED DOWN THE DRAIN, these are just 2 of the main advantages using our W-Techno washing bays.
Due to above you can arrive to save up to 1.3 million litres of water annually compared to traditional cleaning methods.
Don't miss this huge savings. Contact us to receive further information about our products.