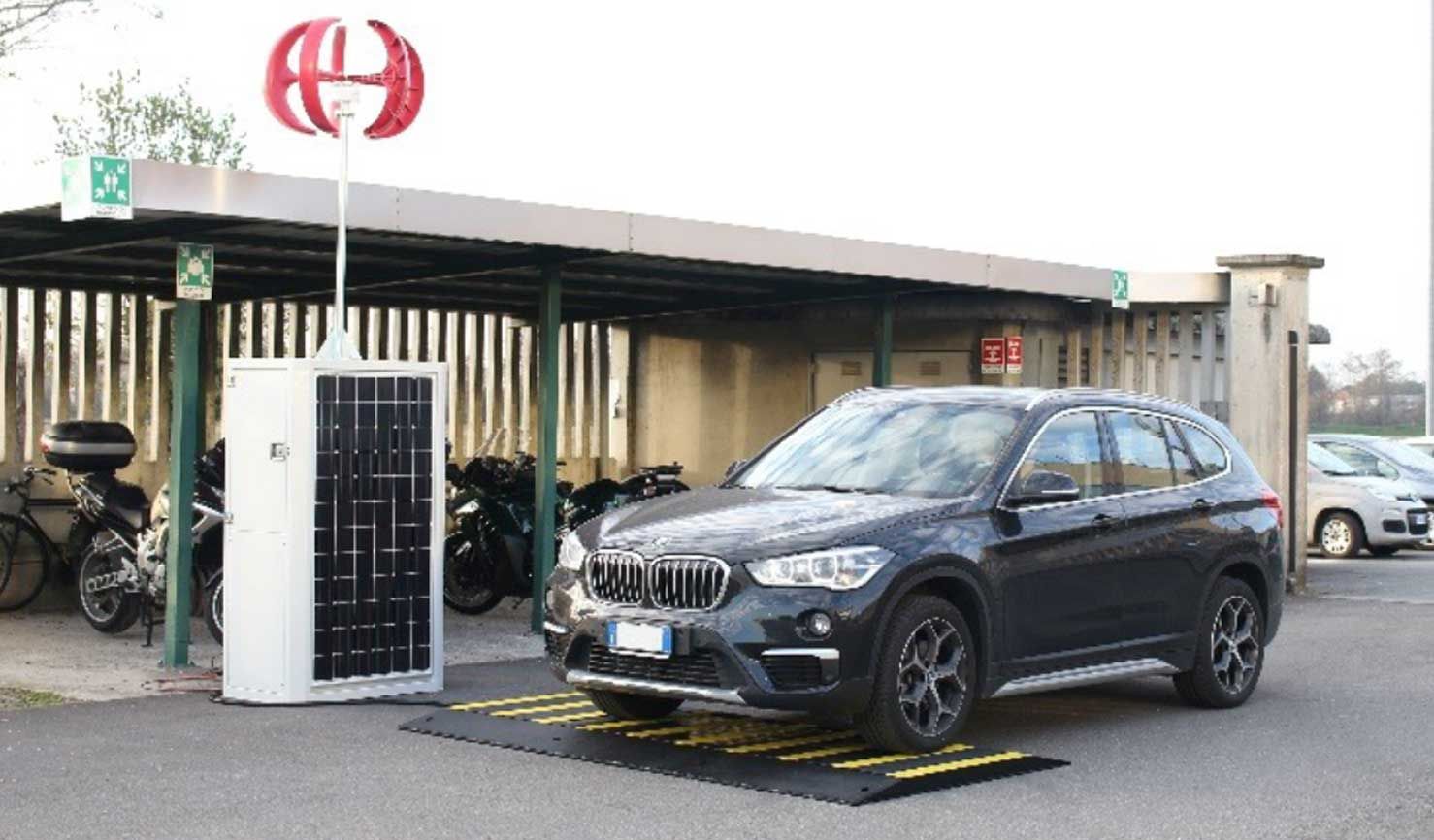 CITYVISION
The Smart Mobility Forum, scheduled for March 24, is the first of City Vision's three vertical focuses dedicated to the key issues of tomorrow's urban ecosystems.
At the center of the debate is the theme of intelligent, autonomous and connected mobility.
We are proud to announce that the GREEN SPOT, the result of the collaboration between TRIME and U-MILES, an Italian startup awarded as the best Clean-Tech Start-Up in Lombardy in 2019, accreditated by University of Bergamo, will be presented in this forum. The Green spot is a charging point for sustainable micro-mobility that is totally independent from the network.
In any place, the recharging point will adapt it to the morphology of the territory and to the needs of users with customizable features.
Specifically, this model features a SOLAR BUMP and MICRO WIND BLADE to exploit the need for a vehicle slowdown point and the windiness of the area, for an energy surplus of 760 W.
This system is capable of autonomously recharging up to 2 E-bikes / electric scooters and 2 smartdevices, including all the additional functions of the Green Spot.
Trime has always encouraged small startups who want a greener world, our goal is to minimize C02 emissions in the construction world.
think green think trime